Description
Blockchain is one of the most transformative technologies of the 21st century. At its core, it offers a radically new principle for organizing transactions and relationships, enabling applications that have the potential to disrupt myriad industries and functions, from commercial contracts (e.g. in real estate or insurance), to supply chains (e.g. tracking of food, diamonds or energy usage) to new types of money (crypto-currencies such as Bitcoin or Facebook's Libra).
Top 50 Thinker Don Tapscott makes the case that blockchain's impact on business and society will soon overtake that of big data, the cloud, the social web, mobility, or even artificial intelligence. The mission of his Blockchain Research Institute (BRI) is to prepare business leaders and organisations for the fundamental restructuring of a core part of the economy and society.
In this live webinar, INSEAD's Deputy Dean Peter Zemsky will discuss with Blockchain Revolution co-authors Don and Alex Tapscott:
The evidence that blockchain technology is already redefining how we transact online, share ideas, and manage workflows
The potential for blockchain technology as a force for good, e.g. by creating effective property rights in poor countries
How to effectively leverage blockchain in enterprises and different industries.
Don and Alex argue that, like previous historic technology shifts, the blockchain revolution will create winners and losers. But, if handled right, blockchain technology can usher in a new age of entrepreneurship, empower us to reinvent our institutions for the better, and create a fairer and more prosperous world.
Event timing
11.00 (Toronto/New York), 17.00 (France), 16.00 (London).
About Don Tapscott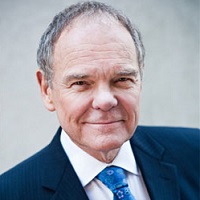 Don Tapscott is Co-founder and Executive Chairman of The Blockchain Research Institute (BRI), CEO of The Tapscott Group and an Adjunct Professor of Technology and Operations Management at INSEAD. He has authored 16 books, most recently Blockchain Revolution: How the Technology Behind Bitcoin and Other Cryptocurrencies is Changing the World. In 2017, Don and Alex co-founded the Blockchain Research Institute, whose 80+ projects are the definitive investigation into blockchain strategy, use-cases, implementation challenges and organizational transformations. Don is a member of the Order of Canada and is ranked the 2nd most influential Management Thinker and the top Digital Thinker in the world by Thinkers50.
About Alex Tapscott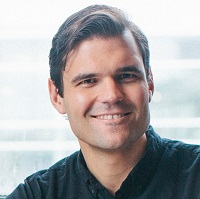 Alex Tapscott is a globally-recognized writer, speaker, investor and advisor focused on the impact of emerging technologies, such as blockchain and cryptocurrencies, on business, society and government. In 2017, Alex co-founded (with Don Tapscott) the Blockchain Research Institute, a multi-million-dollar think-tank that is investigating blockchain strategies, opportunities and use-cases. In November of 2017, Alex and Don Tapscott were recognized with the Digital Thinking Award from Thinkers50, as part of their Distinguished Achievement Awards. On June 12th, 2018, Alex Tapscott and Don Tapscott released a New Edition of Blockchain Revolution with over 25,000 words of new material on cryptoassets, smart-contracts, digital identity and more.
About Peter Zemsky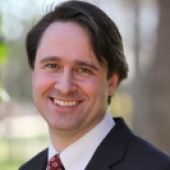 Professor Peter Zemsky is INSEAD's Deputy Dean and Dean of Innovation responsible for the school's digital strategy including the development of its award-winning online courses. He is a leading scholar in the economics of strategy, addressing topics such as disruptive technologies, the trade-offs between value creation and value capture, and the choice of generalist versus specialist strategies. He is a graduate of the University of Pennsylvania and pursued his doctoral studies at the Stanford Graduate School of Business.
Last but not least, this webinar is just a kick-starter. If you want to dive deeper and lead the blockchain transformation in your organization, participate in INSEAD's online educational program, Blockchain Revolution for the Enterprise, taught by Don and Alex Tapscott.