Description
BlackRock CEO Larry Fink predicted that within the next five years, all investors will measure a company's impact on the environment, society and government to determine its worth. How ready are you – and your organization – to report the non-financial impacts of your activities?
Join Pavan Sukhdev – former banker, WWF International President and member of INSEAD's Hoffmann Institute Advisory Board – in a conversation about "Integrated Profit & Loss".
This webinar will introduce you to this new framework used by sustainability leaders around the world to capture businesses' total impact; provide illustrations of how it accounts for financial, natural, human and social capital in different industries; and leave you better equipped to future-proof your organization.
Event timing
19.00 (Singapore), 13.00 (France), 12.00 (UK), 07.00 (New York). Other cities here.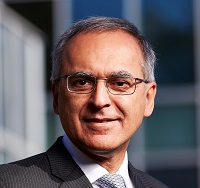 Pavan Sukhdev is a sustainability thought leader and an influential voice for change amongst business leaders, policy makers and international institutions. A career banker with a long-standing passion for environmental economics. While he was a Managing Director at Deutsche Bank, Pavan took time out to lead two landmark UN reports: TEEB ('The Economics of Ecosystems & Biodiversity') and 'Towards a Green Economy'.
He now heads GIST Advisory, a consultancy that develops metrics for corporate sustainability, and is President and Board Chair of WWF-International. Pavan was awarded the Blue Planet Prize, 2016.