A Half Day Workshop with Daniel Porot
Marketing Yourself
Saturday 8 April,  8.30am – 12.30pm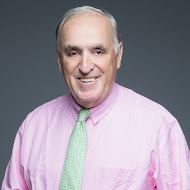 Enhance your visibility, value your professional experiences and (re)negotiate the salary you deserve!
Do you want to earn more? Do you think you deserve more? 
Grab the opportunity and reserve a space for an exciting half-day workshop that will enhance your self-marketing and remuneration!
Popular Daniel Porot will be back in town one more time and after long negotiations, we were able to secure a slot for the alumni community in his busy schedule. 
Daniel's practical workshop will centre around 3 big topics: "VISIBILITY – VALUATION – SALARY". 
Look forward to learning his few simple principles and learn from example how to make yourself visible in a smart way, the 5 key elements of your pitch and when and how to (re-)negotiate your salary.
INSEAD Alumni  NAA members: SGD$99
INSEAD Alumni Non-NAA-members:  SGD$149
Price includes Morning tea and a packed lunch.
Daniel Porot is one of Europe's leading pioneers in Career Design and Job Hunting with more than 40 years of experience. He is an INSEAD Alumnus (MBA 1996), started his career with EXXON and AMOCO, then launched his own business in 1971. 
Daniel and his team of trainers have run workshops, seminars and conferences in 60 different countries throughout the world, teaching over 90 different nationalities. To date, 133,000 + participants have attended these workshops. Daniel co-taught with Richard N. BOLLES (author of "What Color is Your Parachute?") at Dick's annual summer two-week workshop for over 20 years. 
Daniel has put many of his training materials on his website, available for free www.porot.com