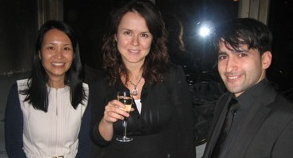 Earlier this year, the Basel Chapter held a series of After Work Drinks events, in collaboration with LBS alumni and SAMBA members.
The events took place at Acqua, a popular Osteria, lounge and bar in the centre of Basel. They proved popular, with around 25 participants from various business schoools joining in each the evening.
The next after works drinks event will be an Apéro at Ono Café Bar in Leonardsgraben on 20th November.