Looking Towards the Future. October 28, 2014, Genève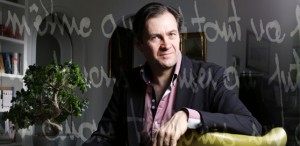 The Lunch Conference features Dr. Benoît Dubuis who heads up Campus Biotech, located at the former Merck Serono site in Geneva. He is also in charge of development at The Wyss Center, a unique research organization funded by a CHF 100 million endowment by the entrepreneur Hansjoerg Wyss. The Center aims to accelerate science and engineering research by providing the skills and resources needed to create innovative neurotechnology for human benefit.
Key Facts
When: Tuesday, October 28, 12:00 to 14:00
Where: Hotel Métropole, Quai du Général-Guisan 34, 1204 Genève
Tickets: CHF 70 per person (payment at the door). Tickets include cocktails and a three course menu.
Registration
By e-mail to insead at bluewin dot ch with your name & organization (including guests' names and organization) no later than October 23.
INSEAD AACH Geneva Chapter
Ludovic Choppin, MBA '12D