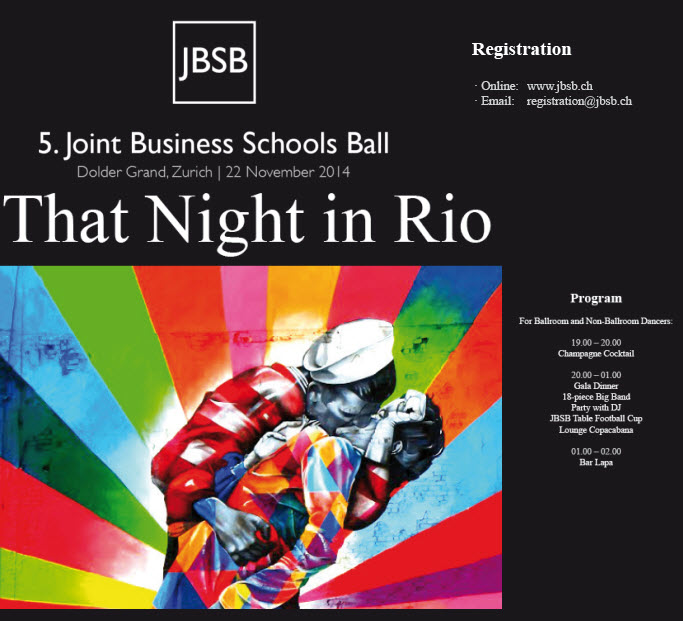 Bem-vindo ao Rio de Janeiro! You are invited to The Joint Business Schools Ball in Zürich on November 22, 2014
Come celebrate with your partner and other alumni Alumni from: Berkeley, Bocconi, Cambridge, Carnegie Mellon, ESADE, Harvard, HEC Paris, Oxford, Rochester, Stanford and more. Enjoy a spectacular night in Rio, the marvelous city ("Cidade Maravilhosa").
This year's Joint Business Schools Ball (JBSB) offers a rich program with an 18-piece live big band for ballroom dancers, a DJ who will rock the house for non-ballroom dancers, and a JBSB Table Football Cup for those who want to revive the spirit of the World Cup in Brazil. The 2014 JBSB, in cooperation with the Swiss-based children's charity Help-for-Hope, will support the ProA Institute in Brazil, which provides the youth living in São Paulo's favelas with access to professional education. Tax-free JBSB packages are available to support this cause.
Bem-vindo ao Rio de Janeiro at the Dolder Grand on November 22! Register online: www.jbsb.ch or email registration (at) bsb.ch