Traffic Light Random

 

Dinners

 
Saturday 8 December 7pm  at a "Random Alumni Home"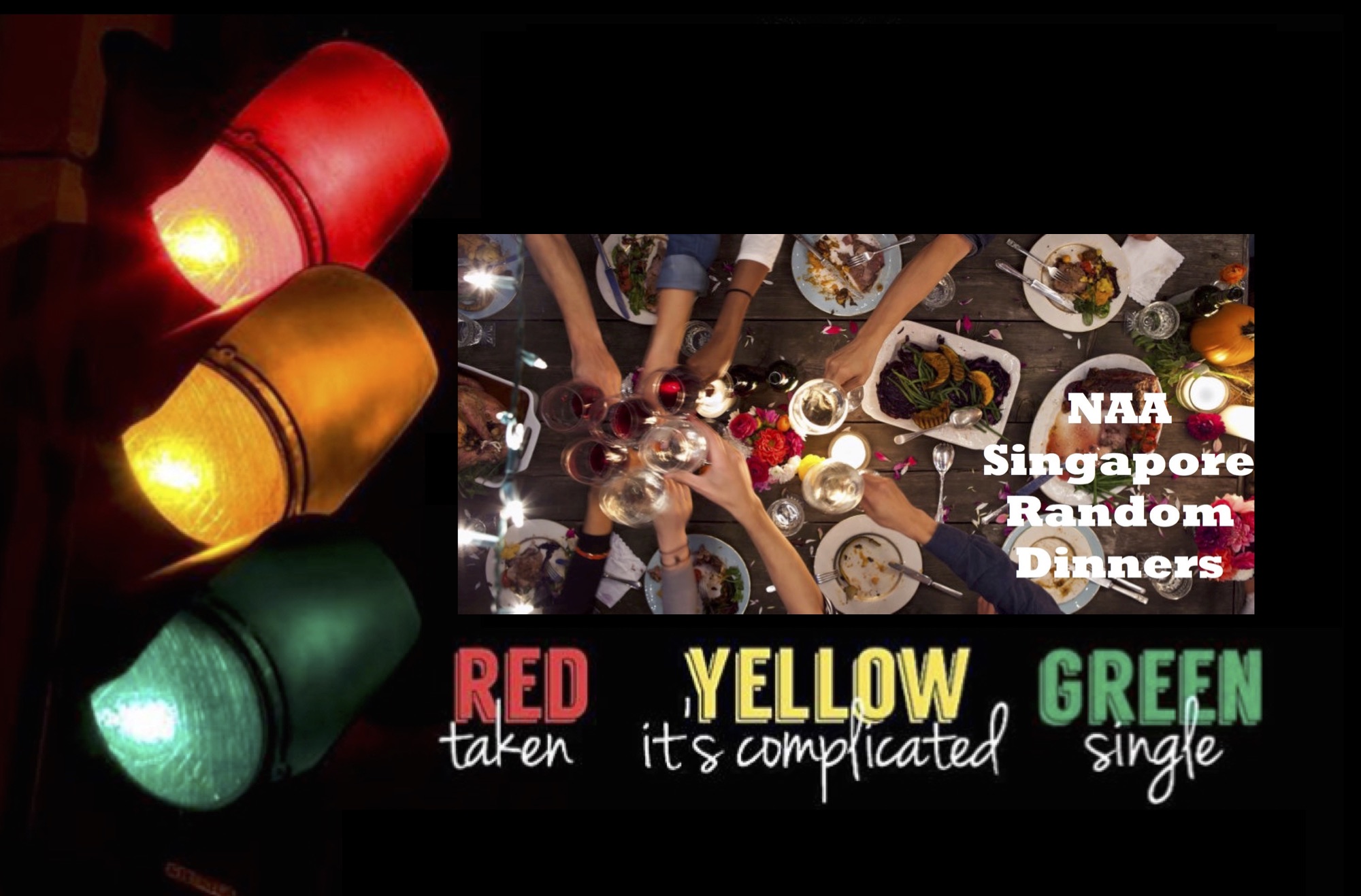 Still wondering what are Random Dinners?
Spend an enjoyable and convivial evening, getting to know new and like-minded Alumni over food and wine in a relaxed & small-group setting. A Random Dinner is a dinner party hosted by an INSEAD alum in his/her own home with Alumni guests who will most likely not have known each other before. We total group sizes of between 6-8 people at each dinner. 
What is a Traffic Light Dinner?
The basic idea of the party is that the wears a colour that best suits their dating status. Red if you are unavailable (stop), yellow if you are not sure (caution), green if you are single (go).
Contact us if you would like to Host.
There is a suggested contribution from each guest to cover the costs of providing a 3-course meal and non-alcoholic drinks. Guests are welcome to contribute wine for the dinner. Sign up as a guest today.
INSEAD ALUMNI NAA Members and a guest each $40 
INSEAD ALUMNI Non-NAA members and a guest each $60