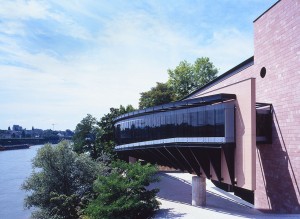 Basel may be world famous for its annual fine art and book fair, but there's a lot more to see and experience all year round, particularly when it comes to architecture.
The city on the banks of the Rhein is studded with buildings designed by Mauro Botty, Frank Gehry, Renzo Piano, Christ-Gantenbein and Herzog & de Meuron, according to a recent article in Architectural Digest 
INSEADers are invited for an insider's tour of the city's archictural gems that promises to be a stimulating event.next month. Find out more here.